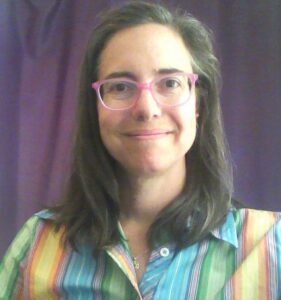 Ilyse is a registered dietitian/nutritionist in private practice since 1998. She works with people who have eating disorders, body image issues, food allergies, vegan and vegetarian diets, and insulin resistance.
Often these categories overlap. The restriction of foods due to weight issues, allergies, or other reasons can lead towards eating disordered behaviors. But let's remember, eating disorders are not about food. They are coping tools. Not very good ones, but they indicate the need for more support and tools.
Whether the newly diagnosed teen with celiac turns to binging, a young adult becomes vegan in hopes of losing weight, or an adult bordering on diabetes looks to food during times of boredom, these issues can be addressed by a trained nutrition professional.
A dietitian can support people during these times by providing clear nutritional information, behavior modification tools, accountability, monitoring, support, and encouragement. Having the right support can help decrease the shame, blame, and guilt that the eating disorder voice tells us to keep hold on. Ilyse helps to separate the ED voice from her client's Wise Mind Voice, and shine the grow- light on all that we do for our recovery.
Ilyse has a degree from Bastyr University of Natural Medicine which gives her work an alternative flavor, and her registered dietitian status from Virginia Polytechnic Institute. With over twenty years of experience in disordered eating and body positivity activism, Ilyse utilizes her tool bag in innovative ways to address what is in her client's best interest. With training in the Maudsley family-based treatment of anorexia, cognitive behavioral therapy, conflict resolution, and the study of Virginia Satire's Human Validation Process, Ilyse works to facilitate change and promote healthy attitudes towards food and body image. It's not really about what we eat, but how we feel about what we eat.
Ilyse lives in the Hudson Valley where she can watch the sunrise, hear the resident woodpecker, and keep watch for the fox in the neighborhood. Upon a dare, she did in fact develop a gluten-free cilantro cookie recipe that was sold in the Roanoke Natural Foods Co-Op.  Her bucket list includes Minnesota, tapping maple trees, and winning the New Yorker Cartoon Caption Contest.  She is Mom to two children and three fish. 
Memberships include:
National Association of Anorexia Nervosa and Associated Disorders

National Eating Disorders Association

Mid Hudson Valley Dietetic Association

New York Dietetic Association

Academy of Nutrition and Dietetics

Nutrition Entrepreneurs Dietetic Practice Group

Sports, Cardiovascular, and Wellness Nutritionists Dietetic Practice Group

Hudson Valley Guild of Mental Health Professionals
Ilyse was honored with the Virginia Dietetic Association's Joan Dobek Memorial Scholarship in 2002 and the American Dietetic Association's Mary C. Zahasky Continuing Education Award in 2006.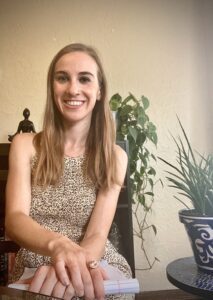 Kaitlyn Alongi
MS, RDN, CDN, ACE-CHC
Kaitlyn holds a bachelor's degree in nutrition from SUNY Oneonta and a masters degree from the University at Buffalo. Kaitlyn's experience is primarily in outpatient nutritional counseling with a specialty in disordered eating. Kaitlyn helps clients heal their relationship with food and strengthen the mind body connection.
Kaitlyn's goal is to help clients nourish themselves and find joy in eating. Using a gentle, HAES® informed approach, she guides clients toward intuitive eating, mindfulness, and food freedom. Her passion lies within the intersection of nutrition and mental health, especially in those with neurodivergence.
Kaitlyn is trained in trauma informed care, motivational interviewing, dialectal behavior therapy and cognitive behavior therapy.  She is a member of the Western New York Comprehensive Care for Eating Disorders group, Behavioral Health Nutrition Practice Group, and the New York State Dietetic Association.
Kaitlyn is a huge advocate for self-care, and can often be found doing yoga, going for a walk, listening to music, or having a hot cup of hibiscus tea and reading a book with her cats Kenny and Sophia. In her free time, she enjoys all things related to plants, gardening, and cooking.  If she isn't immersing herself in something related to plants or food, she is spending time learning about psychology or whatever her current hyper fixation is.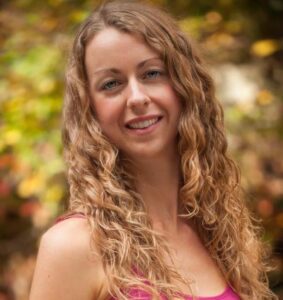 Emily Ferencik
MS RDN CDN
Emily Ferencik holds a Master of Science degree in nutrition from the State University of New York at Oneonta.   Emily holds a holistic health coach certification through the Institute for Integrative Nutrition and has completed additional training in herbal medicine and yoga since completing her academic studies.
For the past several years Emily's primary work has been in the treatment of eating disorders.   She has since worked in outpatient practice specializing in eating disorders as well as residential treatment with dual diagnosis eating disorder/substance abuse clients.
Emily's true passion is empowering clients to find balance through trust and connection with the innate wisdom of their own bodies.  In practice, she utilizes evidence-based approaches grounded in her own holistic orientation to support healing and growth.  Emily treats all clients within a Health at Every Size and Non-Diet framework with an appreciation for each individual's unique story.  Emily hopes to help clients experience how undertaking the journey toward food and body freedom can not only awaken true health and vitality but provide a foundation for living a full, embodied life.
Outside of nutrition practice, you can usually find Emily in the garden, on the yoga mat, or hula hooping.  She enjoys all things fresh air and nature, especially exploring the outdoors with her partner and two rescue pups.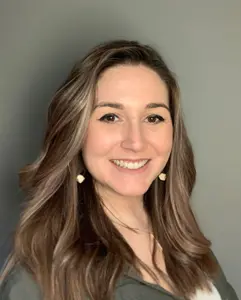 Olivia Napoleon
MS RDN LDN
Olivia Napoleon is a Registered Dietitian/Nutritionist who specializes in eating disorders, body image, as well as various chronic diseases in need of medical nutrition therapy.
Olivia is HAES® informed which means she is not weight biased and believes that no matter your size, you deserve proper care without judgment. Olivia graduated with her MS in Nutrition from Herbert Lehman College and continued her education in Philadelphia where she began working at an eating disorder facility. She has exceptional experience working with various individuals diagnosed with eating disorders including, but not limited to, anorexia nervosa, bulimia nervosa, binge eating disorder, ARFID, and diabulima.
Olivia understands the impact diet culture has on our relationship with food and strives to guide those defeated by dieting towards healing that relationship through intuitive eating.
In Olivia's free time you will likely find her playing with her crazy cats, Maxwell and Kevin, as well as catching up on some true crime documentaries. Olivia also loves a good bargain, which usually includes hunting down old furniture and bringing them back to life with some new paint and love. She grew up in the Hudson Valley near Mohonk, so naturally, one of her favorite activities is hiking and exploring the outdoors.